OUR BOARD OF TRUSTEES
Margy Mannix, President
Todd Earl, Vice President
Mona Seeger, Secretary
Laura Cocozza, Treasurer
Dolores Marinelli
Janet Loonan
Pam Mannix
Barbara LaFond
Justyne Welch

UPCOMING BOARD OF TRUSTEE MEETINGS
Caldwell Lake George Library Board of Trustees meetings are open to the public.
*January's meeting will be held virtually.

Please contact the library at (518) 668-2528 or by e-mail at lkg-director@sals.edu to request the Zoom link.
Our next meeting is January 21, 2022 at 9:00 am.

Future Meeting Dates:
February 18, 2022
March 18, 2022
Board of Trustees Meeting Minutes
2021
BUDGET
Caldwell-Lake George Library By-laws

ANNUAL REPORT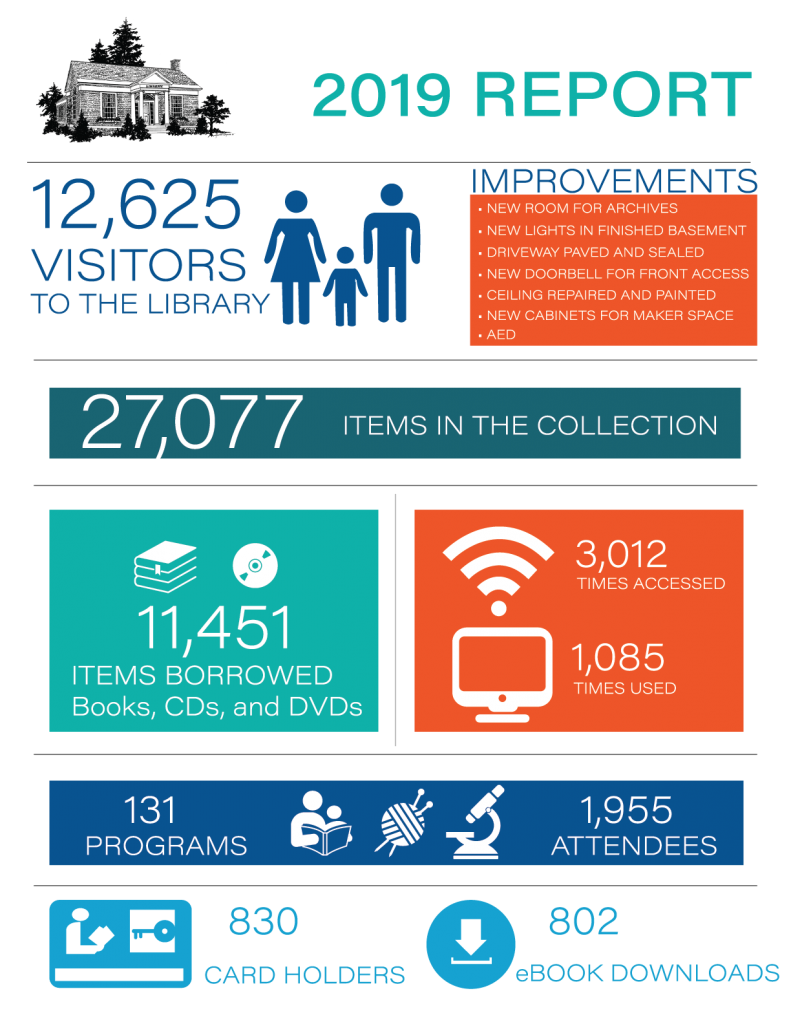 Our primary service area is the Town of Lake George (which encompasses and includes the Village of Lake George). Being a Southern Adirondack Library System (SALS) member library, our collection is available for loan to any of the other 56 SALS and MVLS (Mohawk Valley Library System) member libraries.