When:
January 2, 2022 – January 21, 2022
all-day
2022-01-02T00:00:00-05:00
2022-01-22T00:00:00-05:00
Where:
Caldwell-Lake George Library
336 Canada Street
Contact:
Laura Burrows
518-668-2528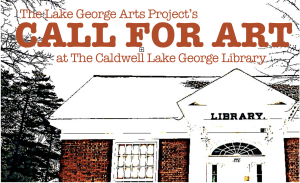 Are you a local artist who would love to show your work in Lake George Village? The Caldwell-Lake George Library is partnering with the Lake George Arts Project again to present the work of local artists in the Art Corner of our beautiful historic building on Canada Street!
Visit our website for more information on art and artist guidelines, our super easy application process, and the dates our chosen artists will be notified!